What's New Around Wilmington
Wondering what to do around here? Check out our staff's top picks. From new and noteworthy events and attractions to longtime faves, we'll share an insider's look at all the best Wilmington has to offer.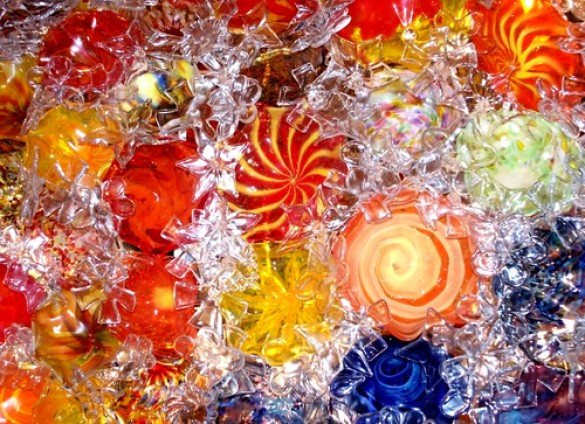 Inspire Your Heart with the Arts
Wilmington always offers a myriad of entertaining and interesting cultural events for our guests, and this month is no exception. Check out our suggestions for February fun.
CFCC International Film Festival
Immerse yourself in foreign films with a variety of German, French, and Spanish films at Cape Fear College's Union Station Auditorium from February 10-13. All films are shown with subtitles and include such selections as Mune, Guardian of the Moon, Bauhaus Spirit: 100 Years of Bauhaus, and Cacu, Un Cambio por la Vida.
The Pirates of Penzance or, The Slave of Duty
Head over to The Wilson Center on February 16, for the New York Gilbert & Sullivan Players' performance of the classic musical comedy, The Pirates of Penzance or, The Slave of Duty.
Join us at the Brooklyn Art Center (BAC) from February 22-23 for Art for All. Famously referred to as downtown Wilmington's "cutting-edge art show," this event will feature the work of more than 50 artisans in a variety of media, including pottery, illustrations, sculpture, paintings, metalwork, glass, watercolor, photography, and more. You'll also find vendor tents, food trucks, a raffle, and a cash bar.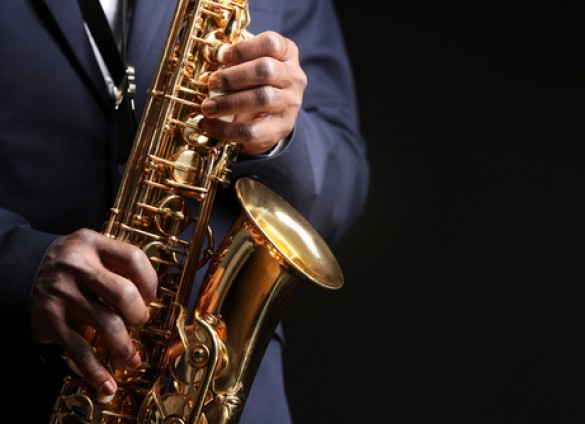 January's All About the Jazz
Calling all jazz lovers—make your plans now to join us here at Hotel Ballast from January 23-25 for the 40th Annual North Carolina Jazz Festival.One of the largest and preeminent jazz festivals in the Southeast, this year's event will start off with a Thursday evening performance by "Rising Young Stars" Veronica Swift alongside the Emmett Cohn Trio and the Jon Hill Ensemble. The smooth jazz stylings continue throughout the weekend with four-hour concerts, featuring seven sets of world-class musicians, all performed with 6-7 musicians per set, each led by an assortment of different artists. This year's lineup includes many of our favorite returning performers along with some artists that are new to the festival.
In addition to the opening night, we'll be presenting second-generation jazz trumpet musician Ben Polcer along with Bruce Harris and vocalist Judy Kurtz. Another second-gen jazzman, drummer Chris Gelb will be joining percussionist Chuck Redd, and newcomer Champian Fulton will join grand pianist Rossano Sportiello. Also, we are particularly proud to feature such gifted female jazz musicians as vocalist Nicki Parrott and Champian on piano and vocals.
A Most Wonderful Time
The holidays in Wilmington offer a myriad of unique opportunities to celebrate by the sea. Check out a few of our favorites listed below.
Come out to the Carolina Beach Boardwalk through December 14 for a day full of lights, storytelling, Christmas treats, cookies, and more. This fabulous family-friendly event will feature an arts and crafts area for ornament-making, along with marshmallow-roasting, hot chocolate, delightful holiday stories, and much more.
Through December 29, Mayfaire Town Center will feature visits and photos with the jolly old elf himself at Santa's Workshop. Also, you can select a tree and holiday décor from a tree farm complete with wreaths and elves You'll also find a variety of free shows and many more holiday events.
Head over to the North Carolina Aquarium at Fort Fisher through January 2, 2020, for one of the area's most popular events. This annual festival finds the Aquarium transformed into an enchanted forest, where you'll find a dazzling array of trees decorated by area artists, businesses, and organizations.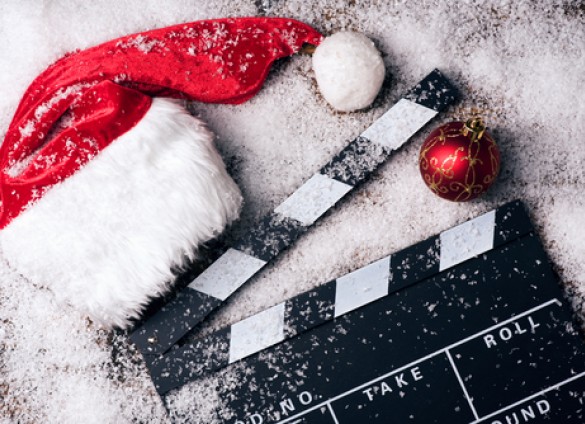 Events to Kick Off the Holidays
While Wilmington offers our guests and visitors an infinite variety of activities and events year-round, the holiday months bring a welcome combination of exciting new events and traditional seasonal favorites. Listed below are a few of our favorites.
Known as the biggest and best of its kind in the region, this annual indie film festival has been named by Moviemaker Magazine as "One of the Coolest Film Festivals in the World." From November 13-17, you'll find a myriad of movies screening at various venues, along with music, live dance, entertainment, and more fun events to mark the city's reputation as "The Hollywood of the East Coast."
Downtown Holiday Tree Lighting
Join us on November 24 for our annual Downtown Holiday Tree Lighting. You'll find dazzling lights and decorations, music, refreshments, a holiday marketplace, and a visit from Mr. and Mrs. Claus.
Kick-off the holidays with a little magic when you visit Arlie Gardens. This event will feature nightly visits from Santa, along with music and holiday lights. Ongoing from November 29-30 and December 6-22.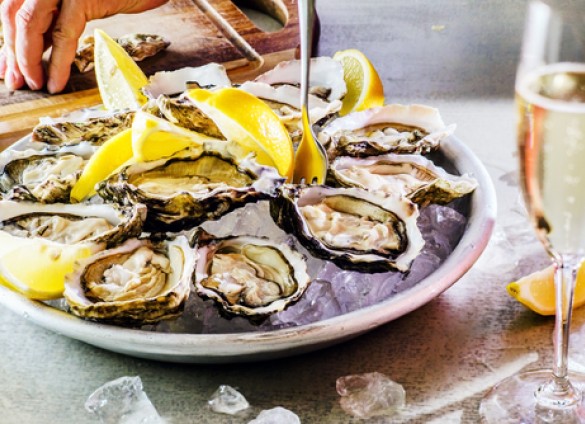 October Features Oysters and Beer
Calling all oyster lovers – head over to Ocean Isle Beach from October 19-20 for the North Carolina Oyster Festival. This annual celebration is about more than oysters – you'll find loads of BBQ and pizza, as well as live music, contests in shag dancing, oyster-shucking, and oyster-eating, along with artwork, crafts, an oyster stew cook-off, and more. Five featured live bands performing in a variety of genres will keep the party rocking, including the Terry Douglas Band, Darrell Harwood, Chocolate Chip & Company, The Embers featuring Craig Woolard, and Gary Lowder & Smokin' Hot.
Also, brew aficionados won't want to miss the Voracious and Rare Beer Festival on Friday, October 25, direct from the deck of the USS North Carolina Battleship. A spectacular view, amazing live musical performances, and some fabulous food will accompany a large selection of the latest and greatest brews to be had. Over 45 of your favorite breweries will offer their favorite limited releases, so snag your tickets for this soon-to-be-sold-out event.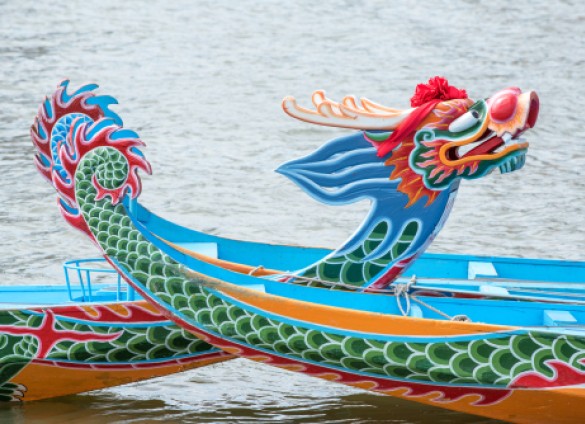 Ribs and a Regatta
This month in the Port City, our guests have a plethora of fabulously fun events at their fingertips, and listed here are three of our favorites. First, don't miss the ever-popular Port City Ribfest from September 13-15. The glorious fall weather combines with the tantalizing aroma of barbecued ribs drifting along the Carolina Beach shoreline as the many BBQ teams get their grill on, and get ready to feed thousands of hungry visitors their savory, juicy, barbecue best. The teams feature famed barbecue cooks from all over the U.S., and there is lots of excitement along with the delicious eats.
Next, don't miss another of the area's most delightful and eagerly-anticipated events, the Carolina Beach Dragon Boat Regatta and Festival. Happening September 16-22, this colorful celebration of health, wellness, and life on the waters of Carolina Beach is one hot competition. The Regatta also features a boatload of food and family-friendly fun. You can form your own team and be part of the race, or cheer on your favorites from an on-shore vantage point. Proceeds from the race benefit Step Up for Soldiers, a group who provides programs and services for recently-disabled veterans.
Fins and Feathers
Brilliantly colored lorikeets landing on your outstretched arm, a bald eagle named Maverick, and an albino alligator named Luna. Scuba divers swimming with eels and stingrays and loggerhead sea turtles. These are only a small sampling of the encounters and experiences you'll find inside Lorikeet Landing at the North Carolina Aquarium at Fort Fisher, and on Touch Tank Tuesdays at the Fred and Alice Stanback Coastal Education Center. Through September 30, Lorikeet Landing will be featuring their live lorikeet exhibit, and you can even purchase a nectar cup for a more personal experience with these amazing, free-flying birds.
Additionally, each Touch Tank Tuesday brings a myriad of different experiences: everything from purple sea urchins, orange horse conchs, blue crabs, and much more are gathered for visitors to handle and learn about before being released. Nature lovers, marine life lovers, and kids of all ages will be fascinated by the interactive stations, along with fun games and crafts. These interactive programs will be featured through August 27. Admittance is free, but donations are always appreciated.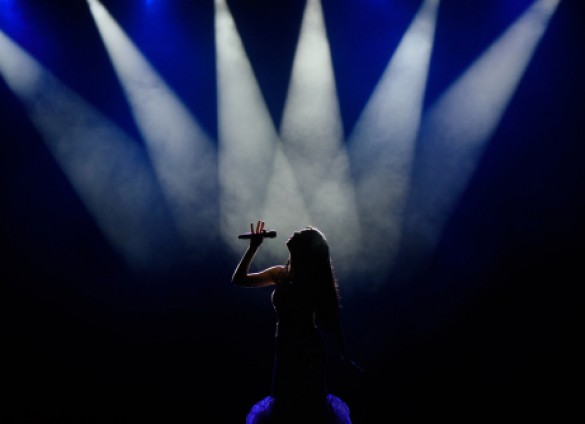 Lovin' It at Lumina
Join us this month for 16 days of dance, film, opera, theatre, performance poetry, and visual arts at the Lumina Festival of the Arts. Held at Kenan Auditorium from July 12-28, this epic arts fest will feature a dazzling lineup of artists and performers for a celebration of arts in the coastal south. Lumina kicks off on July 12 with an Opening Night Poetry Jam with special guests and will feature poets coming together with film, dance, interactive video art, and more.
Additional highlights include "Footprints," three modern dance classics by Martha Graham, Merce Cunningham, and Paul Taylor, while performances of Make Trouble's "Midsummer Night's Dream" and "Timon of Athens" will be happening at the SRO Theater. Opera Wilmington will offer ongoing performances of La Boheme, Puccini's beloved tale of love and loss, and the UNCW Summer Jazz Workshop Faculty Big Band will perform their award-winning favorites throughout the festival. Many more concerts, film, and theatrical performances will be featured, so be sure to check out the link above for the complete lineup and schedule.
Groove to the Sounds of Summer
At last, summer is here, and that means it's time to pack up the beach chairs and blankets and head out to Ocean Front Park for the Boogie in the Park Concert Series. Every first and third Sunday from May-October, this scenic, seaside park is the setting for a season full of free concerts, featuring a variety of musicians and genres. Get ready to boogie as while grooving to everything from pop to reggae, and R&B to soul, newgrass to country rock and party rock.
The next show this month is scheduled for June 16, with a stellar performance by Into the Fog. This North Carolina-based newgrass band features members Brian Stephenson on vocals, guitar, and banjo, with Winston Mitchell on vocals, dobro, and mandolin. Vocalist and bassist Derek Lane completes the trio. Concert times are 5:00 p.m. – 7:00 p.m. Upcoming July shows will feature David Dixon's blend of pop, rock, and soul on July 7, and South of K will rock the house to a bluegrass beat on July 21.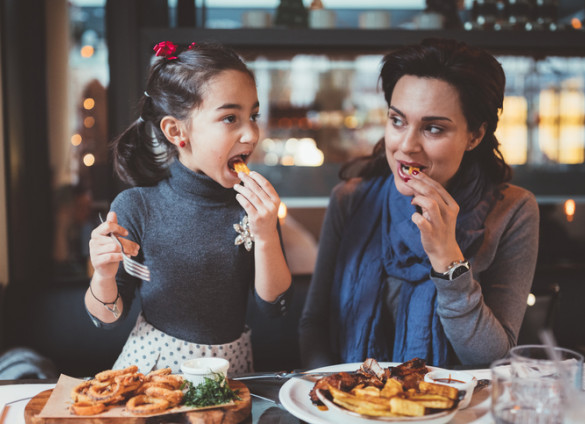 May is for Mom
Make this a memorable Mother's Day with three fun and fabulous activities. First, go beyond the traditional at TheatreNow on May 12, with a Mother's Day Jazz Brunch featuring the Swingshifters. Mom will enjoy a delicious three-course brunch accompanied by the Swingshifter's unique jazz stylings. Afterward, treat the best mother in the world to a Mother's Day Dessert Cruise, courtesy of Wilmington Water Tours. This 90-minute Cape Fear River cruise is chock full of fun and historic tales about everything from pirates to blockade runners.
Mom can also indulge in a delightful dessert along with coffee and frozen drinks offered from a full bar during the cruise. Finally, top off the perfect day for Mom with a trip to The Wilson Center at Cape Fear Community College for a performance of Something Rotten. Showing May 11-12 and set in Shakespeare's London of 1595, the story follows the misadventures of brothers Nick and Nigel Bottom, as they attempt to follow a fortuneteller's not-so-sage advice to create a musical comedy. References to the Bard are rife, along with allusions to myriad musicals, and rambunctiousness rules over all!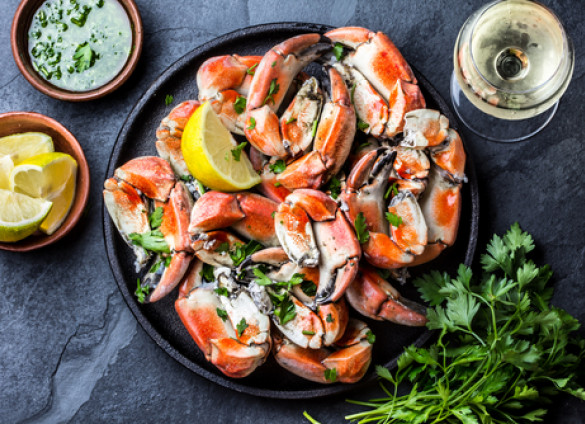 Wilmington's Springtime Festivities
April in Wilmington features three fun and traditional springtime celebrations: a juried art show/sale, a seafood/blues/jazz festival, and an Earth Day event. First, don't miss the North Carolina Azalea Festival Juried Art Show and Sale at the Hannah Block Historic USO/Community Arts Center. Held April 6-14, this show will feature fine art artwork from over 100 artists representing both the state and the nation. Next, join us for one epic party at the 25th Annual Pleasure Island Seafood, Blues & Jazz Festival at Fort Fisher Air Force Recreation Area on April 13-14.
This year's theme is "Year of the Woman" and will feature such performers as international blues artist Ana Popovic, the Heather Gillis Band, Grammy nominee Danielle Nicole, and more. Bring chairs, towels, and blankets, and enjoy two stages of performances along with locally prepared seafood, crafts, wine tasting, a Kidz Zone, and an Arts & Wine Garden. Lastly, come out to Hugh MacRae Park on April 27 for Wilmington Earth Day: Building a Better World, where you'll find live music, a Kid's EcoZone, and loads of food, beer, and fun.
St. Patrick's Day: The Original Green Party
This month, celebrate all things Irish (and more) with these fun and festive events. First, don't miss historic downtown Wilmington's annual St. Patrick's Day Parade on March 16. Afterward, head over to Riverfront Park for the St. Patrick's Day Festival for music, dance, and loads of fun. Also on March 16, tackle the 15th Annual Steve Haydu St. Patrick's Lo Tide Run, or join the throng of spectators on the Carolina Beach Boardwalk to cheer on the Irish-costume-clad contestants. The run will be immediately followed by one fabulous after party and an awards ceremony.
Next, indulge yourself in the uniquely Southern pleasures of bourbon tasting, beer and some of the region's best BBQ at Pier 33's Beer, Bourbon & BBQ Festival on March 23. A portion of all ticket sales will go toward Hurricane Florence relief. Lastly, be sure to catch the latest Irish Dance event, Murphy's Celtic Legacy, at the Wilson Center on March 28. Choreographed by Chris Hannon (Lord of the Dance), this exciting dance show features gifted Irish dancers and musicians, along with original music and choreography.
Fabulously Fun and Romantic Events
This month, the city of Wilmington is offering a variety of fun, interesting, and romantic events to suit every taste for Valentine's Day, and listed below are only a few of our favorites. First, treat your valentine to a romantic moonlight carriage ride through historic downtown Wilmington. Book your private evening coach from February 14-16, and don't forget the traditional flowers and candy! In the mood for something a little different? For a frightfully fun time, check out the Hold Your Honey Tight Fright-Night Ghost Walk or Pub Crawl from February 14-16. Presented by Haunted Wilmington Tours, participants will hear real stories of Wilmington, along with true, and often woeful, tales of love.
Next, rock out at the Tenth Anniversary Tour of Rock of Ages at the Wilson Center. Showing February 19-20, this Tony-Award-winner is an epic homage to 1980's rock; featuring such hits as "We Built this City," "Don't Stop Believing," and much more. Lastly, don't miss the Wilmington Symphony Masterworks Concert 'Storied Past' presentation on the Cape Fear Stage, along with a performance by the Dance Theatre of Harlem at Kenan Auditorium. Both events are scheduled for February 23.
Jazz it up this January
This month, Hotel Ballast is proud to present two fabulous annual events. First up is an extraordinary culinary event for the North Carolina Azalea Festival – the NC Azalea Festival: Chefs' Showcase. This kickoff event on January 19 includes a seated, five-course meal, wine pairings, entertainment, and impressive silent auction items. Notable chefs will include Claire Ptak, the genius baker of Prince Harry and Meghan Markle's royal wedding cake.
Also included are Chef Steve Foote, the corporate chef of LM Restaurants, Hotel Ballast's own chef William "Kelly" Robey, Sedgefield Country Club's chef James Patterson, Chef Matt Register of Southern Smoke BBQ, and as our very special guest, Anna Echols of One Belle Bakery. Next, be sure to save the dates of January 31 – February 2, when we host the 39th Annual North Carolina Jazz Festival. One of the biggest and best of the country's traditional jazz fests, this event will not only welcome back Wilmington's favorite piano man Grenoldo Frazier, but will feature a Brazilian vibe in the style of Antonio Carlos Jobim and sax virtuoso Stan Getz. Also appearing are Maucha Adnet, Duduka da Fonseca, Harry Allen, Bruce Harris, and additional stellar musicians.
Have a Holly Jolly Holiday
This December, the City of Wilmington is offering their guests a multitude of festive and fabulous holiday activities, and listed here are a few of our favorites. First, snuggle up under a warm blanket in a "reindeer" drawn carriage or trolley that's driven by Santa to go caroling through the streets of downtown. Fun for kids of all ages, and don't forget your free candy cane! This event is ongoing through the weekends of December 14-15, 21-22, and 23-24. Next, honor another beloved holiday tradition with the Thalian Association Community Theatre's presentation of "A Christmas Carol."
Showing through December 16 at the Thalian Hall Center for the Performing Arts, this version of the timeless classic features work from the stellar duo of Alan Menken and Lynn Ahrens and promises to be an unforgettable event. Lastly, continue the holiday music tradition with the North Carolina Symphony's Statewide Holiday Pops Concert on December 19, and a performance by the Vienna Boys Choir on December 20. Both concerts will be performed at the Wilson Humanities and Fine Arts Center.
A Month of Festive and Family-Friendly Fun
This November, guests at Hotel Ballast have a large variety of events from which to choose, so we have suggested a few of our favorites here. First, come out and join the fun and festivities at Riverfest on Water Street during November 17-18. You'll enjoy live music, arts and crafts, a car show, some awesome fireworks, and much more. Next, kick off your holidays in style at the Downtown Wilmington Christmas Tree Lighting on November 23. Join friends and family, along with both Santa and Mrs. Claus, for this jolly event, featuring music, caroling, a holiday marketplace, and more.
Lastly, make your way over to Wrightsville beach for the 35th Annual Holiday Flotilla on November 23-24. The fun includes a launch party, a festival featuring an antique car show, loads of arts and crafts vendors, and the Arab Choo-Choo. The Flotilla will begin at 6:00 p.m. on Saturday, November 24, so be sure to text in your vote to decide on the winners for the "Crowd Favorite" and the "People's Choice" awards, and stick around for a dazzling display of fireworks afterward!
Two Halloween Bashes and a "Spirited" Tour
Calling trick-or-treaters of all ages – pack up the family and come out for Batty Battleship's Halloween Bash on October 23 at the Battleship North Carolina. The fun will include games, scary stories, trick-or-treating, and more, so put on those fabulous Halloween costumes and join us for a wonderful time. Also, don't miss out on the Sun Coast Cruisers' Spooktacular Trunk-or-Treat at the Riverlights Community Information Center on October 21. Trophies and prizes will be awarded for best costume and best car, along with trunks full of treats for the little ones.
Lastly, whether you're a full-blown ghostbuster or a blithe spirit, the Poplar Grove Paranormal Ghost Tour is right for you. Every Friday and Saturday in October, this fascinating paranormal tour of the Poplar Grove Plantation will offer up details, and a possible encounter with, the collected ghosts of 100 years who remain here at the Manor house and its grounds. You'll hear the eerie true stories of the Foy family's ghosts and explore for paranormal activity. Be sure to bring your cameras and/or cell phones to capture the images of any "haunts" you may come across.
September Brings Dragon Boats and the Port City Ribfest
This month, Carolina Beach is the place to be for two fun and fabulous events. First, join us on September 14-15 for the 6th Annual Carolina Beach Dragon Boat Regatta and Festival. The Machine Gun Band will kick off the festival with a Friday night concert at the Dragon Boat Team Village. Beer, wine, soft drinks, and food will be available. Saturday is race day, so if you can't find a regatta team to hook up with, you can always join the line of spectators near the 300-meter racecourse along the beautiful shoreline of the Carolina Beach Yacht Basin.
Proceeds from this event will go toward "Step Up for Soldiers," an organization that offers assistance for recently disabled veterans. Next, head back to the beach for the Port City Ribfest: BBQ at the Beach on September 21-23 for live music and culinary perfection, a la barbecue. Select from a variety of brisket, pork, chicken, sausages, side dishes, and desserts from these barbecue teams that include local and regional favorites The Island Men and Poor Piggy's BBQ.
Savor the Last of the Season with the Summer Concert Series
It's hard to believe that summer's almost gone – hang on to that summer vibe with lazy August and September evenings featuring picnics on the lawn and concerts under the stars. Feel the cool grass beneath your bare feet as you sip a chilled glass of wine and groove to the music of live bands. Make this your reality every first and third Friday, as the Airlie's Summer Concert Series continues through September 21st. The concerts are from 6-8 p.m. and will feature the pop music covers of Bibis Ellison on August 17, pop, rock, and alternative music by Jack Jack 180 on September 7.
And, brush up on your dance moves so you can sway the night away when Jim Quick & Coastline play beach music on September 21. All seating is open lawn, so pack up your comfy lawn chairs, blankets, small picnic tables, and coolers along with your favorite picnic eats. For those who would rather grab and go, the Front Street Brewery and Noni Baca Winery will be on-site selling a variety of food and beverage items. For more information, call (910) 798-7700.
The Great Garden Gnome Invasion
Join us at the Airlie for their 6th Annual Summer Art Exhibit, and indulge yourself in a whimsical summer garden experience. Displayed through October 28, the Airlie Gardens Gnome Invasion consists of 15 giant garden gnomes; each uniquely painted and decorated by a selection of meticulously-culled artists and artist teams. Each fiberglass gnome is a five-foot-tall, Sui generis creation, and can be found throughout the lush floral confines of the Airlie's historic garden. Give yourself extra points for finding all of the 15, and win a prize!
This outdoor exhibit has a vibrant appeal, with a gnome for everyone. While the primary criteria during the artist selections are the use of materials, craftsmanship, and creativity, consideration was also based on the ability to appeal to all age groups, durability, and sustainability in the great outdoors. The artists are Ryan Berrigan, Grace Brookshire, Heidi Gentry, Catherine Halecki, Waverly Hawthorne, Laurel Herbert, Stephanie Ballard Holt, Jahde Justad, Aiden Kenny, Brooks Koff, Kristin McLoughlin and Tara Sall, Susan Nuttall, Jen Schellenberg, Elena Wright, and Darren Mulvenna. For more information, call (910) 798-7700.
Celebrate 18 Years of Indie Film at CFIFF
From horror flicks to documentaries, and almost every genre in between, the 18th annual Cape Fear Independent Film Festival is ready to reveal the latest indie gems. From June 14-16, film lovers can gather at the Hannah S. Block USO/Community Arts Center in downtown Wilmington to view a diverse and fascinating collection that represents the best of independent film. Filmgoers will see national and international selections, along with local and regional films in a variety of genres. Awards will be presented in 10 different categories, and celebrity guests will be on hand, in addition to business and educational panels.
Join the kickoff party at Ironclad Brewery, and mousse up your big hair for the Eighties Prom Party happening after the Awards Ceremony. The three days of films will include the following: "Ingenium," along with the short films "Birthday" and "A Swedish Classic." Horror fans can look forward to "Livescream," "Sarah's Dream," "Redneck Zombie," and "She Came From the Woods," along with many more. Additional feature films include "Snapshots," "Zeroes," and "All Light Will End." Also featured are "(Not) Fake News Documentaries," a "Historical Friction Shorts Block," and an Actors Panel. For details and tickets, click here.
Get the Backlot Stories on the Hollywood Location Tour
Calling all movie lovers, film historians, and general curiosity seekers – want to get an up close and personal look at the locations, interiors, props, and set pieces from some of your favorite movies and television shows? Are you a fan of the hauntingly tragic movie "The Crow," David Lynch's neo-noir masterpiece "Blue Velvet," or the dark hilarity of "Weekend at Bernie's?" What about "Sleepy Hollow," "The Secret Life of Bees," and "The Divine Secrets of the Ya-Ya Sisterhood?"
How about the wildly popular television shows like "Good Behavior," and "Under the Dome?" If so, be sure to reserve your place for the Hollywood Location Walk. Described as a "90-minute movie and TV show through one of America's largest living film sets," you'll feel like a real Hollywood insider as your guide takes you through the tour, sharing tidbits about some of the biggest hits made right here in Wilmywood. Sound like fun? Want to know more? Click here for more information, or here for tickets.
Sea Turtles, Stingrays, And Sharks, Oh My!
If you're wondering what makes the North Carolina Aquarium at Fort Fisher one of the state's top ten attractions, just ask the kids crowding around Luna's habitat. Luna, a rare albino alligator, is a must-see at this award-winning Kure Beach facility that is dedicated to educating visitors about the aquatic wonders of the Cape Fear region. The aquarium is home to dozens of native creatures, including American alligators, box turtles, and rattlesnakes, who populate the Cape Fear Conservatory. Hands-on exhibits in the Coastal Waters Gallery offer time with sea urchins and horseshoe crabs, while the Open Oceans Gallery gives offshore swimmers the nod, with exhibits featuring pufferfish, octopus and jellyfish.
The centerpiece of the aquarium is the saltwater Cape Fear Shoals, a replica of an offshore reef that offers opportunities to come face-to-fin with stingrays, moray eels, and sharks through viewing windows on two floors. Outdoors, the Spadefish sculpture fountain at the aquarium's entrance is a great spot for a photo op with kids, or head over to the seasonal Dinosaurs! exhibit in the outdoor garden, where a new residents include a T-Rex, Dilophosaurus, and Diabloceratops in all their animated wonder. Seasonal exhibits, daily animal feedings and up-close encounters, as well as talks with divers, guided tours, and educational firms are all included in the entrance fee.
North Carolina Aquarium, 900 Loggerhead Rd, Kure Beach, NC 28449
(910) 772-0500 | ncaquariums.com