What's New Around Wilmington
Wondering what to do around here? Check out our staff's top picks. From new and noteworthy events and attractions to longtime faves, we'll share an insider's look at all the best Wilmington has to offer.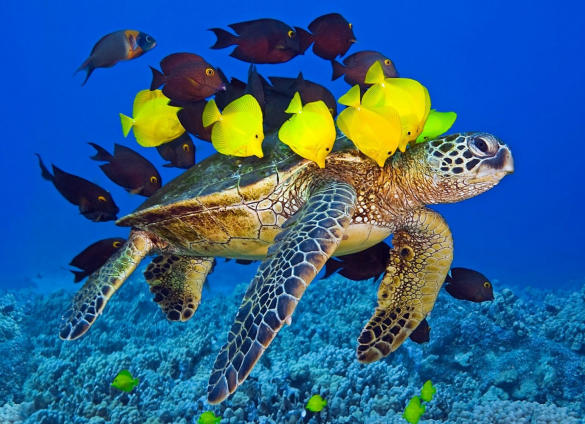 Sea Turtles, Stingrays, And Sharks, Oh My!
If you're wondering what makes the North Carolina Aquarium at Fort Fisher one of the state's top ten attractions, just ask the kids crowding around Luna's habitat. Luna, a rare albino alligator, is a must-see at this award-winning Kure Beach facility that is dedicated to educating visitors about the aquatic wonders of the Cape Fear region. The aquarium is home to dozens of native creatures, including American alligators, box turtles, and rattlesnakes, who populate the Cape Fear Conservatory. Hands-on exhibits in the Coastal Waters Gallery offer time with sea urchins and horseshoe crabs, while the Open Oceans Gallery gives offshore swimmers the nod, with exhibits featuring pufferfish, octopus and jellyfish.
The centerpiece of the aquarium is the saltwater Cape Fear Shoals, a replica of an offshore reef that offers opportunities to come face-to-fin with stingrays, moray eels, and sharks through viewing windows on two floors. Outdoors, the Spadefish sculpture fountain at the aquarium's entrance is a great spot for a photo op with kids, or head over to the seasonal Dinosaurs! exhibit in the outdoor garden, where a new residents include a T-Rex, Dilophosaurus, and Diabloceratops in all their animated wonder. Seasonal exhibits, daily animal feedings and up-close encounters, as well as talks with divers, guided tours, and educational firms are all included in the entrance fee.
North Carolina Aquarium, 900 Loggerhead Rd, Kure Beach, NC 28449
(910) 772-0500 | ncaquariums.com