What's New Around Wilmington
Wondering what to do around here? Check out our staff's top picks. From new and noteworthy events and attractions to longtime faves, we'll share an insider's look at all the best Wilmington has to offer.
Two Halloween Bashes and a "Spirited" Tour
Calling trick-or-treaters of all ages – pack up the family and come out for Batty Battleship's Halloween Bash on October 23 at the Battleship North Carolina. The fun will include games, scary stories, trick-or-treating, and more, so put on those fabulous Halloween costumes and join us for a wonderful time. Also, don't miss out on the Sun Coast Cruisers' Spooktacular Trunk-or-Treat at the Riverlights Community Information Center on October 21. Trophies and prizes will be awarded for best costume and best car, along with trunks full of treats for the little ones.
Lastly, whether you're a full-blown ghostbuster or a blithe spirit, the Poplar Grove Paranormal Ghost Tour is right for you. Every Friday and Saturday in October, this fascinating paranormal tour of the Poplar Grove Plantation will offer up details, and a possible encounter with, the collected ghosts of 100 years who remain here at the Manor house and its grounds. You'll hear the eerie true stories of the Foy family's ghosts and explore for paranormal activity. Be sure to bring your cameras and/or cell phones to capture the images of any "haunts" you may come across.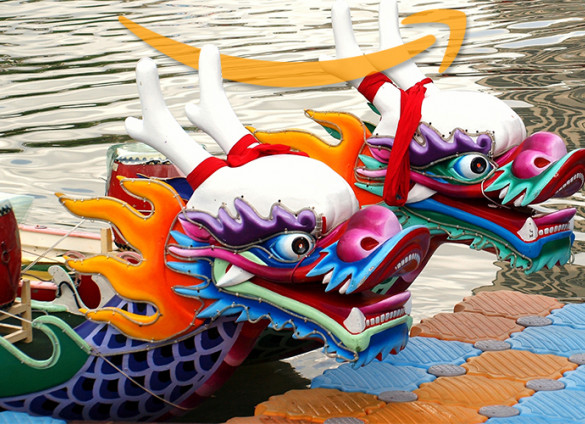 September Brings Dragon Boats and the Port City Ribfest
This month, Carolina Beach is the place to be for two fun and fabulous events. First, join us on September 14-15 for the 6th Annual Carolina Beach Dragon Boat Regatta and Festival. The Machine Gun Band will kick off the festival with a Friday night concert at the Dragon Boat Team Village. Beer, wine, soft drinks, and food will be available. Saturday is race day, so if you can't find a regatta team to hook up with, you can always join the line of spectators near the 300-meter racecourse along the beautiful shoreline of the Carolina Beach Yacht Basin.
Proceeds from this event will go toward "Step Up for Soldiers," an organization that offers assistance for recently disabled veterans. Next, head back to the beach for the Port City Ribfest: BBQ at the Beach on September 21-23 for live music and culinary perfection, a la barbecue. Select from a variety of brisket, pork, chicken, sausages, side dishes, and desserts from these barbecue teams that include local and regional favorites The Island Men and Poor Piggy's BBQ.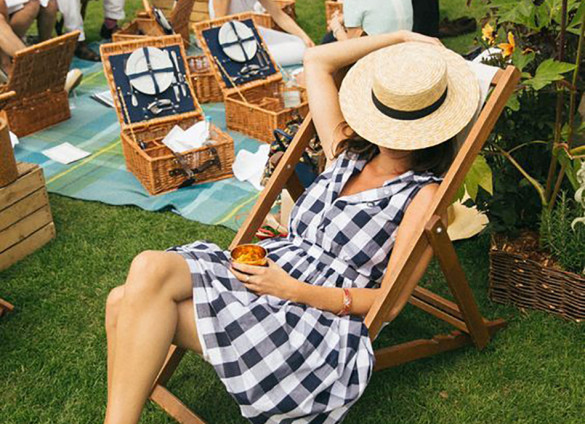 Savor the Last of the Season with the Summer Concert Series
It's hard to believe that summer's almost gone – hang on to that summer vibe with lazy August and September evenings featuring picnics on the lawn and concerts under the stars. Feel the cool grass beneath your bare feet as you sip a chilled glass of wine and groove to the music of live bands. Make this your reality every first and third Friday, as the Airlie's Summer Concert Series continues through September 21st. The concerts are from 6-8 p.m. and will feature the pop music covers of Bibis Ellison on August 17, pop, rock, and alternative music by Jack Jack 180 on September 7.
And, brush up on your dance moves so you can sway the night away when Jim Quick & Coastline play beach music on September 21. All seating is open lawn, so pack up your comfy lawn chairs, blankets, small picnic tables, and coolers along with your favorite picnic eats. For those who would rather grab and go, the Front Street Brewery and Noni Baca Winery will be on-site selling a variety of food and beverage items. For more information, call (910) 798-7700.
The Great Garden Gnome Invasion
Join us at the Airlie for their 6th Annual Summer Art Exhibit, and indulge yourself in a whimsical summer garden experience. Displayed through October 28, the Airlie Gardens Gnome Invasion consists of 15 giant garden gnomes; each uniquely painted and decorated by a selection of meticulously-culled artists and artist teams. Each fiberglass gnome is a five-foot-tall, Sui generis creation, and can be found throughout the lush floral confines of the Airlie's historic garden. Give yourself extra points for finding all of the 15, and win a prize!
This outdoor exhibit has a vibrant appeal, with a gnome for everyone. While the primary criteria during the artist selections are the use of materials, craftsmanship, and creativity, consideration was also based on the ability to appeal to all age groups, durability, and sustainability in the great outdoors. The artists are Ryan Berrigan, Grace Brookshire, Heidi Gentry, Catherine Halecki, Waverly Hawthorne, Laurel Herbert, Stephanie Ballard Holt, Jahde Justad, Aiden Kenny, Brooks Koff, Kristin McLoughlin and Tara Sall, Susan Nuttall, Jen Schellenberg, Elena Wright, and Darren Mulvenna. For more information, call (910) 798-7700.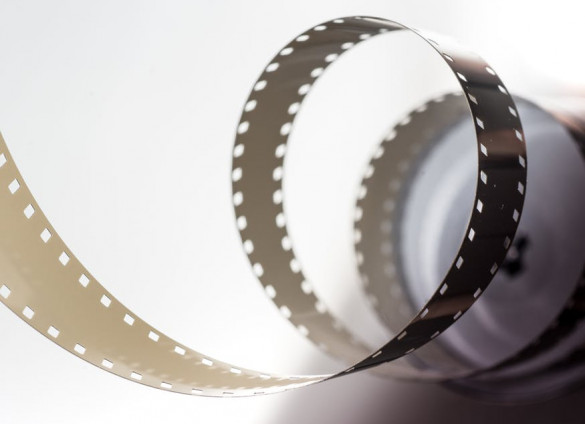 Celebrate 18 Years of Indie Film at CFIFF
From horror flicks to documentaries, and almost every genre in between, the 18th annual Cape Fear Independent Film Festival is ready to reveal the latest indie gems. From June 14-16, film lovers can gather at the Hannah S. Block USO/Community Arts Center in downtown Wilmington to view a diverse and fascinating collection that represents the best of independent film. Filmgoers will see national and international selections, along with local and regional films in a variety of genres. Awards will be presented in 10 different categories, and celebrity guests will be on hand, in addition to business and educational panels.
Join the kickoff party at Ironclad Brewery, and mousse up your big hair for the Eighties Prom Party happening after the Awards Ceremony. The three days of films will include the following: "Ingenium," along with the short films "Birthday" and "A Swedish Classic." Horror fans can look forward to "Livescream," "Sarah's Dream," "Redneck Zombie," and "She Came From the Woods," along with many more. Additional feature films include "Snapshots," "Zeroes," and "All Light Will End." Also featured are "(Not) Fake News Documentaries," a "Historical Friction Shorts Block," and an Actors Panel. For details and tickets, click here.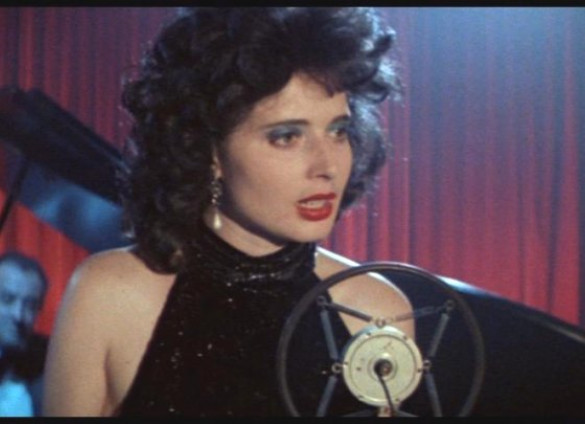 Get the Backlot Stories on the Hollywood Location Tour
Calling all movie lovers, film historians, and general curiosity seekers – want to get an up close and personal look at the locations, interiors, props, and set pieces from some of your favorite movies and television shows? Are you a fan of the hauntingly tragic movie "The Crow," David Lynch's neo-noir masterpiece "Blue Velvet," or the dark hilarity of "Weekend at Bernie's?" What about "Sleepy Hollow," "The Secret Life of Bees," and "The Divine Secrets of the Ya-Ya Sisterhood?"
How about the wildly popular television shows like "Good Behavior," and "Under the Dome?" If so, be sure to reserve your place for the Hollywood Location Walk. Described as a "90-minute movie and TV show through one of America's largest living film sets," you'll feel like a real Hollywood insider as your guide takes you through the tour, sharing tidbits about some of the biggest hits made right here in Wilmywood. Sound like fun? Want to know more? Click here for more information, or here for tickets.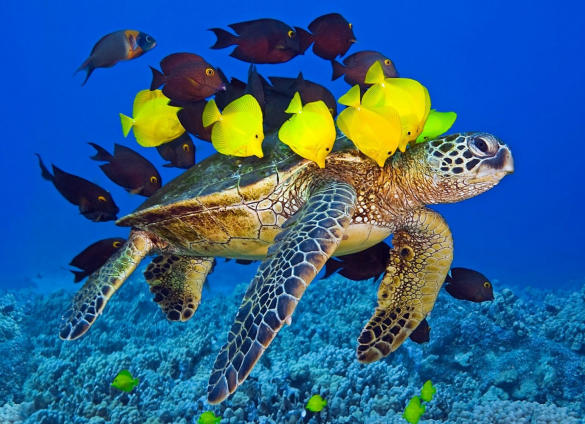 Sea Turtles, Stingrays, And Sharks, Oh My!
If you're wondering what makes the North Carolina Aquarium at Fort Fisher one of the state's top ten attractions, just ask the kids crowding around Luna's habitat. Luna, a rare albino alligator, is a must-see at this award-winning Kure Beach facility that is dedicated to educating visitors about the aquatic wonders of the Cape Fear region. The aquarium is home to dozens of native creatures, including American alligators, box turtles, and rattlesnakes, who populate the Cape Fear Conservatory. Hands-on exhibits in the Coastal Waters Gallery offer time with sea urchins and horseshoe crabs, while the Open Oceans Gallery gives offshore swimmers the nod, with exhibits featuring pufferfish, octopus and jellyfish.
The centerpiece of the aquarium is the saltwater Cape Fear Shoals, a replica of an offshore reef that offers opportunities to come face-to-fin with stingrays, moray eels, and sharks through viewing windows on two floors. Outdoors, the Spadefish sculpture fountain at the aquarium's entrance is a great spot for a photo op with kids, or head over to the seasonal Dinosaurs! exhibit in the outdoor garden, where a new residents include a T-Rex, Dilophosaurus, and Diabloceratops in all their animated wonder. Seasonal exhibits, daily animal feedings and up-close encounters, as well as talks with divers, guided tours, and educational firms are all included in the entrance fee.
North Carolina Aquarium, 900 Loggerhead Rd, Kure Beach, NC 28449
(910) 772-0500 | ncaquariums.com