Plan a Waterfront Celebration
Our hotel is tailor-made for weddings. From unmatched ceremony settings indoors and out to a Bridal Suite custom designed for wedding day preparations, we've thought of everything modern brides and grooms need for a perfect wedding in Wilmington. While our on-site wedding coordinator handles the practical details of your dream day, we'll have our culinary team work on the personal touches, including a signature wedding cocktail and custom menu. In addition, we'll handle room blocks for out-of-town guests, deliver your in-room amenities, and introduce you to Wilmington's premier florists, photographers, and other vendors.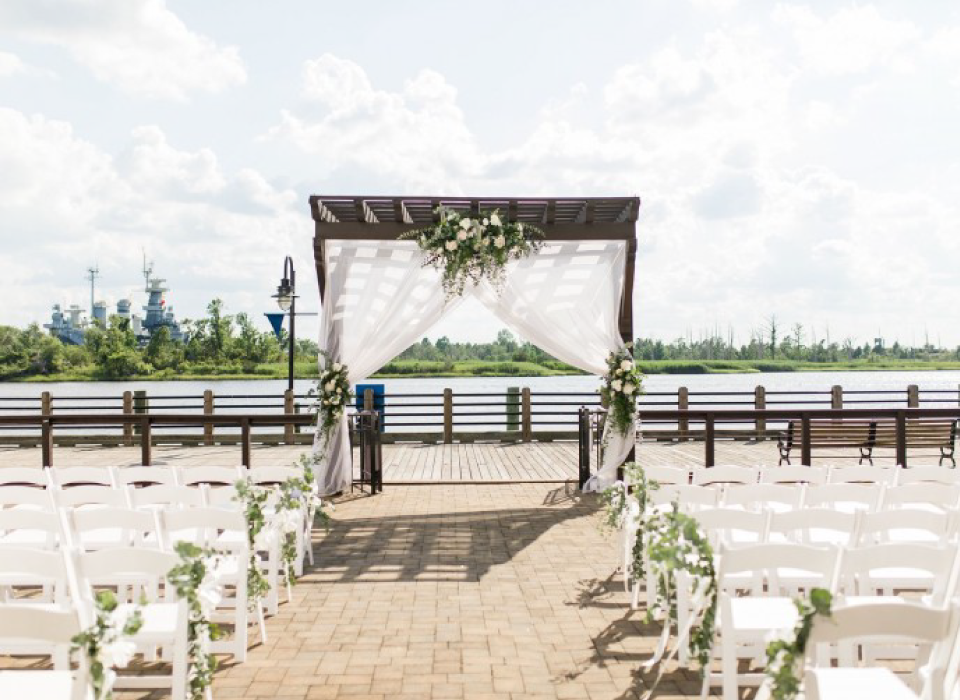 The Hotel
Wedding Packages
We offer a variety of packages and specials to fit your wedding needs.
The Hotel
Bridal Suite
Wilmington's most unique Bridal Suite is the perfect finishing touch for weddings and special events.
The Hotel
Event Spaces
Plan your dream wedding with our spacious 20,000 square foot venue.
TAKE A LOOK AT OUR
Weddings
Best venue in downtown Wilmington
You definitely get more bang for your buck at Hotel Ballast! Most venues downtown are just a shell that YOU have to fill. Brooke Bloomquist is definitely your go-to for wedding planning!
– Brooke
Best Venue Ever
We had the best time at The Hotel Ballast. Brooke made everything so easy for us and so stress free. Everyone LOVED the food, drinks and atmosphere. I would highly recommend this venue to anyone.
– Danielle
Perfect wedding day!
Brooke Bloomquist and staff were awesome in ensuring our special day was perfect! We couldn't have asked for a better wedding/reception. It was everything and more.
They made everything so easy with their patience and positive attitude the whole way through! The venue was beautiful and our day was absolutely perfect.
– Kay E.
Made Me Feel Special!
Karen and her team are absolutely magnificent! They made our wedding go off without a hitch, and made me feel so special while doing so. Thank you Karen!!
– Caroline